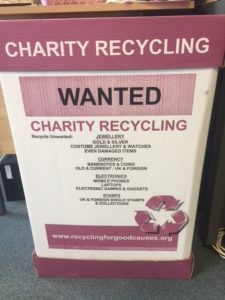 There are many ways that you can help us to fundraise; it's not all about donating your money or running a marathon!
Here's a couple of great, easy and cheap ways that you can help:
Charity Recycling
We've all got some items around the house that we don't know what to do with. We can now take some of these. Bring them to us and we can exchange them for cash to help our cause.
What items can we take?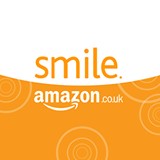 Using AmazonSmile means that Amazon donates 0.5% of the net purchase price (excluding VAT, returns and shipping fees) of eligible purchases to the charitable organisation of your choice.
You do not pay any more for your shopping.
You do not have to re-register
Find out more here